Corporate On-Site Chair Massage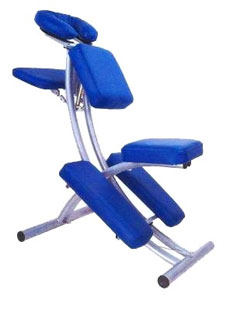 Do you suffer from tightness in the shoulders, upper back or neck?
Do you have aches and pains, or a reduced range of movement in the joints?
Do you experience tension headaches?
These symptoms are often caused by stress, bad posture or muscle fatigue, all of which can be common features in the workplace.
A fifteen minute massage, coupled with raising postural awareness in the workplace, can help ease the symptoms and alleviate the underlying causes.
It can also provide a feeling of well-being, helping to lift workplace performance.
The massage is performed through the clothes, so no mess from oils.
Please contact me further information.
The team always look forward to and enjoy a visit from Danielle. She has a natural way with people, and this coupled with a great massage ensures every booking is a hit and worth every penny. There are the obvious physical benefits of this staff experience, but the staff engagement and loyalty it helps to create are a bonus.
Neil Lines
Centre Principal
Porsche Bournemouth
I strongly believe that the Neck and Shoulder massages carried out in our businesses contribute to staff well-being and morale as well as helping to alleviate tension and tightness of shoulders, upper back and neck that many working people experience in their daily lives.
Everyone looks forward to the 15 minute stress and fatigue reducing massage that you give Danielle.
Coupled with advice on posture, exercises to do at home and work station set up this is truly beneficial to everyone.
Lesley Watson
HR
Lookers Audi Camberley